Archive for Vincent Price
You are browsing the archives of Vincent Price.
This trailer from TALES OF TERROR provides an interesting glimpse into how movies were sold to audiences back in 1962. Curiously, the omnibus film's three episodes are presented in reverse order from their actual appearance in the film. Also noteworthy: the tongue-in-cheek middle episode is acknowledged as being "sardonically humorous" – a tactic that distributor American International Pictures would avoid when releasing the comical THE RAVEN a year later, presenting it as a straight horror thriller.
As part of Cinefantastique's 50th anniversary tribute to TALES OF TERROR (1962), we recently posted a podcast discussing producer-director Roger Corman's three-part omnibus of horror inspired by the works of Edgar Allan Poe. As scintillating as the podcast conversation might be, it cannot capture the aesthetic achievements of the film, which features impressive production design [...]
With no new horror, fantasy, or science fiction films opening this weekend, Cinefantastique stalwarts Lawrence French and Steve Biodrowski keep their Sense of Wonder alive by turning the clock back five decades for a retrospective celebration of TALES OF TERROR (1962), producer-director Roger Corman's fourth film inspired by the work of Edgar Allan Poe. With [...]
Lex Baxter scores to classic Roger Corman films "X" THE MAN WITH THE X-RAY EYES and TALES OF TERROR 'MORELLA' — from La-la Land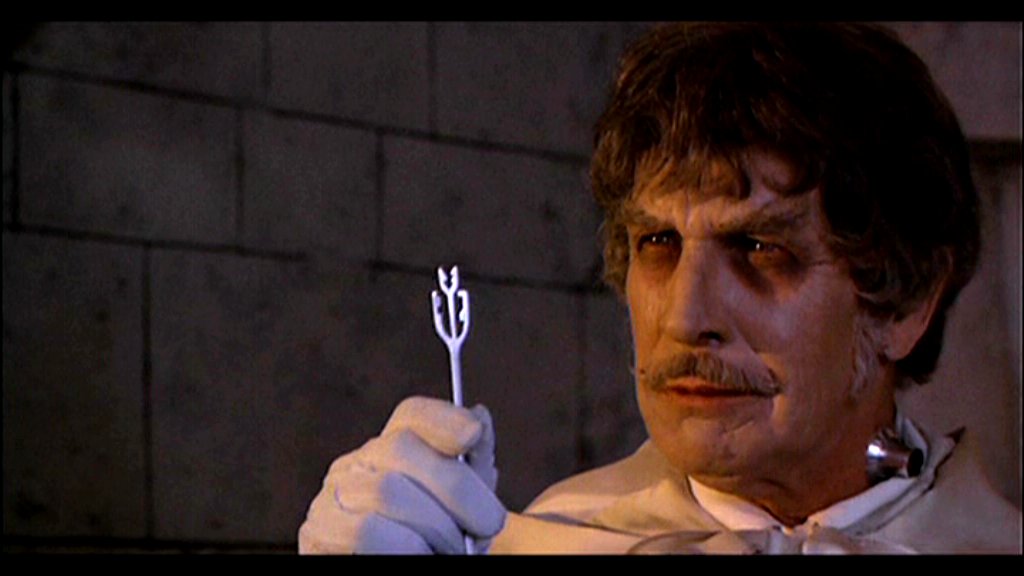 To celebrate the lasting legacy of  Vincent Price in his centennial year, here is a collection of  fond memories and  a few letters  from a selection of his many friends and co-workers.
CHRISTOPHER LEE
HOUSE OF THE LONG SHADOWS was my last film with Vincent.  It was the first time Vincent, Peter Cushing, John [...]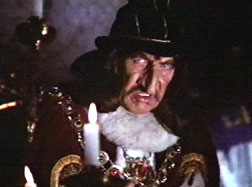 Seventeen years ago on October 25 1993 at the age of 82, Vincent Price met the end of his adventure on Earth. To commemorate his passing, several Facebook groups are having a "Vincent Price Day" including Rick Squire's The Vincent Price Exhibit. As is well-known, Mr. Price was a life-long devotee of all the arts and often defended the motion-picture as a great art form before it was fashionable to do so in the fifties and early sixties. In an homage Price wrote in 1986 for Forrest J. Ackerman, he offers a splendid tribute not only to "4 E" but also to the many fright films that will forever be associated with the name of Vincent Leonard Price. Read it below the fold.
The Film Forum presents this fifteen-film tribute to the late producer-director William Castle, running from August 27 through September 6. Specializing in horror films and thrillers, Castle was an entertaining showman who relied on on outrageous gimmicks with catchy names like Percepto, Emergo, and Illusion-O, in order to lure audiences into theatres to see such campy confectionery as THE TINGLER, THE HOUSE ON HAUNTED HILL, and 13 GHOSTS.
Although many younger television and movie fans may think that the 1970s represent an archaic time in entertainment, there were certain advantages to growing up during this period. One was that television was all about local markets, and this made it necessary for local stations to find programming that would keep the viewer's attention. One [...]
Cinefantastique celebrates the horror stars' birthdays with retrospective interviews regarding their work together on HOUSE OF THE LONG SHADOWS, THE OBLONG BOX, and SCREAM AND SCREAM AGAIN.
The Great Mouse Detective also marked the first and only time Disney asked Vincent Price to voice a character in one of their feature animated films. Originally Ratigan had been designed as a thin and wiry rodent, but as Glen Keane notes, Vincent Price's magniloquent rendering of Ratigan's voice led the filmmakers to turn the part into a much larger and more powerful character.
Walt Disney Pictures has released a new DVD of THE GREAT MOUSE DETECTIVE. This one's called the Mystery in the Mist edition, but it's not quite clear why. Aside from the new digital transfer and a couple of new short features, there is little "new" under the sun.
Starting in 1960 with THE HOUSE OF USHER, producer-director Roger Corman crafted a series of stylish horror films inspired by the work of Edgar Allan Poe. Although the screenplays (usually by Richard Matheson or Charles Beaumont) had to embellish the short stories in order to fill out the feature length running time, the production design and [...]
Having seen Dragonwyck several times over the years in rather battered prints, the picture quality on Fox's new DVD release of the film is quite a revelation. I've certainly never seen the film look as good as it does here. What is even more astonishing, is how prescient the film was, especially in terms of [...]