Browse:
Home
/
THE LAST WOMAN ON EARTH
By Steve Biodrowski on September 3, 2010
Back in 1960, with the Cold War at its hottest, the end of the world seemed less like a vaguely disturbing distraction about a possible distant future than like a very real possibility – something that could happen tomorrow. That anxiety fuels THE LAST WOMAN ON EARTH, an odd-ball effort from producer-director Roger Corman, about [...]
Posted in Movies, Retrospectives, Reviews | Tagged 1960, Antony Carbone, Bets Jones-Moreland, Robert Towne, Roger Corman, THE LAST WOMAN ON EARTH | 1 Response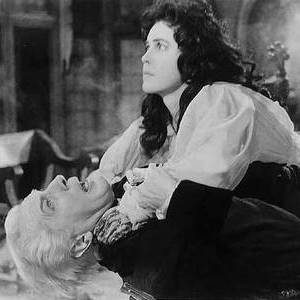 By Steve Biodrowski on July 17, 2010
What did 1960 have to offer in terms of horror, fantasy, and science fiction films? While England's Hammer Films, who had revived the Gothic tradition with new incarnations of Dracula and Frankenstein, continued their successful streak, filmmakers in America and Italy sought to cash in on their success. Japan – long a supplier of giant monsters – showed that they could scale their terrors down to size. Horror was becoming international in scope.
Posted in Movies, Retrospectives | Tagged 1960, BLACK SUNDAY, CIRCUS OF HORRORS, CITY OF THE DEAD, DINOSAURUS, GHOST CAT OF OTAMA POND, GOLIATH AND THE DRAGON, HOUSE OF USHER, JIGOKU, MAN IN THE MOON, PEEPING TOM, PSYCHO, TERROR OF THE TONGS, THE 3 WORLDS OF GULLIVER, THE BRIDES OF DRACULA, THE CAPE CANAVERAL MONSTERS, THE CURSE OF NOSTRADAMUS, THE HUMAN VAPOR, THE LAST WOMAN ON EARTH, THE LEECH WOMAN, THE LITTLE SHOP OF HORRORS, THE LOST WORLD, THE SILENT STAR, THE STRANGLERS OF BOMBAY, THE TIME MACHINE, THE TWO FACES OF DR. JEKYLL, THE WASP WOMAN, VILLAGE OF THE DAMNED, VISIT TO A SMALL PLANET | 4 Responses