Archive for Ron Howard
You are browsing the archives of Ron Howard.
Ron Howard's version of Steven King's THE DARK TOWER may yet see the light of day.
THE DARK TOWER dead at Universal? It seems so.
This time out, the Cinefantastique Round Table Podcast – the podcast of horror, fantasy, and science fiction films – devotes itself to two in-depth conversations. The first focuses on the subject of the MPAA ratings system and how it impacts horror movies, with their depictions of graphic violence. The second, inspired by the new book, [...]
Image Entertainment's Ron Howard and Brain Grazer say YES, though questions remain.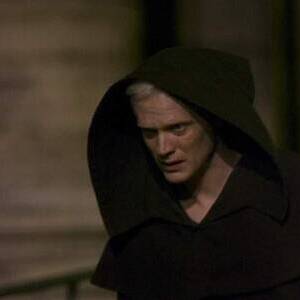 Cinefantastique has a long tradition of inclusiveness when it comes to defining the genres it covers. Most recently, we reviewed the mystery-thriller ANGELS & DEMONS because its plot is built around an anti-matter bomb, which technically makes the film science fiction. Having opened the door on the universe of Dan Brown's novels, and the films adapted from them, I thought I might as well re-post this rant that I composed upon viewing THE Da VINCI CODE in 2006.
ANGELS & DEMONS is a film that we originally thought was meant to be a mystery tale, a who-done-it. However, the picture involves a science fiction aspect in the form of 'antimatter' experiments, thus opening the door to that which is Cinefantastique. So, we decided that we should give it a look-see. And having done [...]