Archive for Ray Harryhausen
You are browsing the archives of Ray Harryhausen.
It's two steps forward and one step back for the custodians of the Marvel Universe. If THE AVENGERS took a rudimentary storyline — bad guy wants to rule the universe — and created something fleet, exciting, and witty, THOR: THE DARK WORLD takes the same outline — with Chris Hemsworth as the hammer swinging god [...]
In an article at Boingboing.net. author Ethan Gilsdorf muses on the recent passing of special effects artist Ray Harryhausen, an event which inevitably symbolizes the demise of old-fashioned analog special effects: miniatures, models, and most especially the Harryhausen style of stop-motion puppetry that brought imaginative creatures to life for decades. While acknowledging that digital [...]
It is not an understatement to say that, for many who work within the industry of fantastic film and those who cover it, Ray Harryhausen was one of the key godfathers of the Sense of Wonder. In such films as EARTH VS. THE FLYING SAUCERS, THE SEVENTH VOYAGE OF SINBAD, JASON AND THE ARGONAUTS, and [...]
Editor's Note: One recurring theme to emerge in the wake of Ray Harryhausen's death yesterday was the tremendous influence his work continues to exert over today's filmmakers, over three decades since his last film, CLASH OF THE TITANS (1981). With that in mind, we are publishing this 2006 article, which uses the occasion of Harryhausen's [...]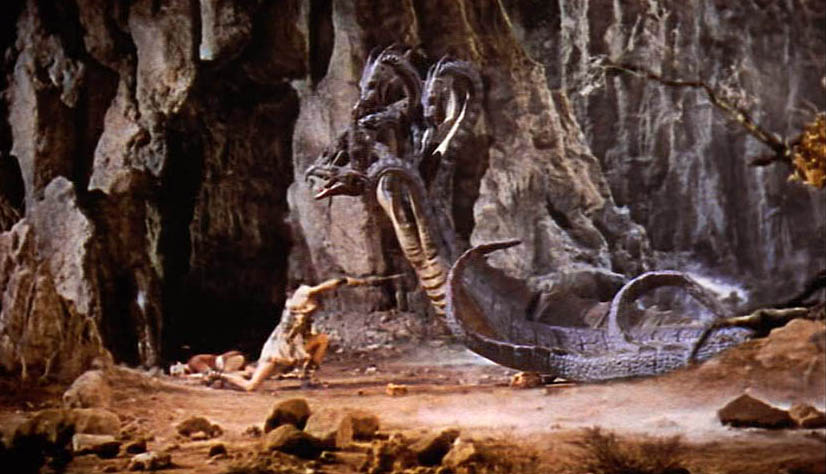 Having spent the better part of the morning posting new articles about Ray Harryhausen, and digging up old ones from the CFQ archive, you would think I had nothing more to say about the revered cine-magician, who passed away today at the age of 92. Yet even after writing an obituary that attempted to asses [...]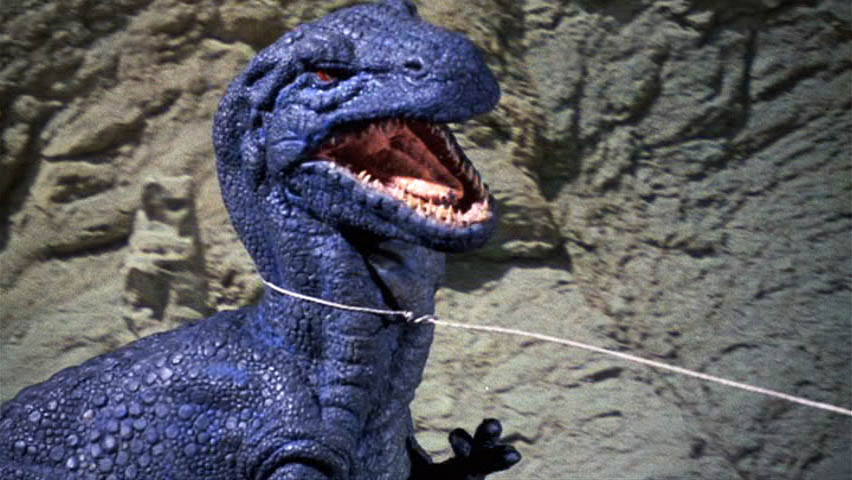 There are several fan-made montages of monsters from Ray Harryhausen films, but this is one of the best, thanks in no small part to its use of soundtrack music composed by Bernard Herrmann (who contributed to Harryhausen's THE 7TH VOYAGE OF SINBAD and MYSTERIOUS ISLAND).
In this 1974 television interview (including film clips from ONE MILLION, B.C. and JASON AND THE ARGONAUTS), Ray Harryhausen demonstrates of the basics of the stop-motion special effects technique and explains how the special effects sequences were dreamed up for his movies.
See one of the greatest sequences ever crafted by stop-motion magician Ray Harryhausen: the skeleton battle from the climax of JASON AND THE ARGONAUTS.
Courtesy of Warner Brothers Online, check out this video interview with Ray Harryhausen, who discusses the changes he made to Medusa in order to make her work as a stop-motion character in CLASH OF THE TITANS (1981).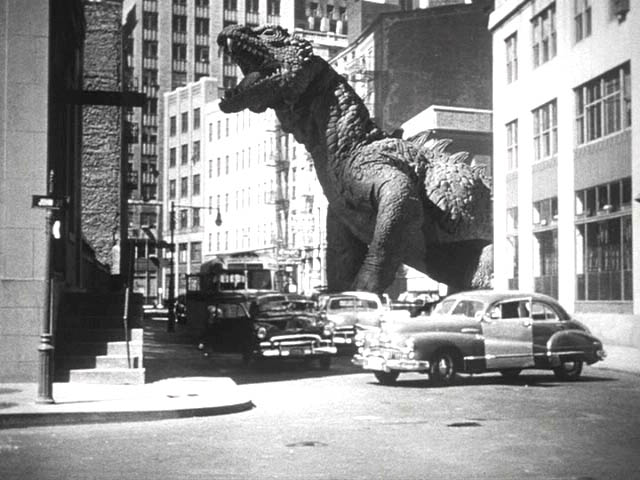 On April 23, 2006, Ray Harryhausen attended a screening of THE BEAST FROM 20,000 FATHOMS at the Aero Theatre in Santa Monica, California. The screening, courtesy of the American Cinematheque, was billed as "The Two Rays," because Harryhausen's friend Ray Bradbury was scheduled to attend. Harryhausen, of course, provided the stop-motion special effects that brought [...]
Ray Harryhausen, the special effects genius who used stop-motion effects to enchant a generation of film-goers, has passed away. According to The Ray and Diana Harryhausen Foundation Facebook page, Harryhausen died in London today, May 7 (less than two months short of what would have been his 93rd birthday).
Harryhausen caught the filmmaking bug after watching [...]
SCARY MOVIE V opened this week! Yeah, us neither. So instead of delving in depth into this weekend's big release (takeaway: A HAUNTED HOUSE was much funnier), Cinefantastique Online's Steve Biodrowski and Dan Persons deliver a quick capsule review, and then Lawrence French joins them for a fiftieth anniversary discussion of stop-motion animator Ray [...]
[REC] 3: GENESIS, the third installment of the Spanish zombie franchise, distinguishes itself in several ways: It's the first to move the location away from the building of the first two films, cleverly choosing a wedding reception as the site for its carnage; the narrative takes a decisively more humorous tone; and the director, Paco [...]