Archive for monster movies
You are browsing the archives of monster movies.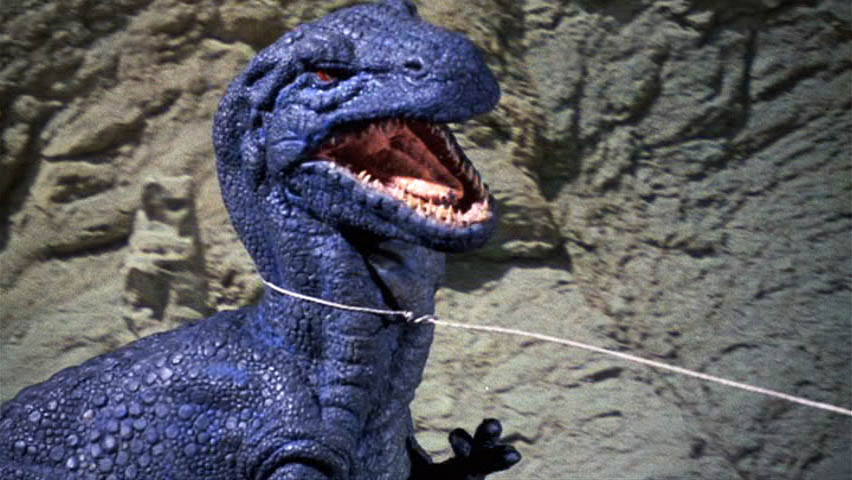 There are several fan-made montages of monsters from Ray Harryhausen films, but this is one of the best, thanks in no small part to its use of soundtrack music composed by Bernard Herrmann (who contributed to Harryhausen's THE 7TH VOYAGE OF SINBAD and MYSTERIOUS ISLAND).
Magnet Releasing opens STORAGE 24 in limited theatrical engagements. The British monster movie, starring DOCTOR WHO'S Noel Clarke, is already available via Video on Demand. Johannes Roberts directed from a script by Clarke, David Fairbanks, and Marc Small. The story has a couple, undergoing a breakup, trapped inside a storage facility, along with a few [...]
Step right up for this year's opening edition of the Cinefantastique Laserblast Podcast – focusing its sights on all there is to cheer and fear in the world of horror, fantasy, and science fiction home video. Laserblast Episode 4.1.2 (following hot on the heels of the CFQ Spotlight Podcast regarding the new theatrical release TEXAS [...]
SUPER 8 – the highly anticipated science fiction thriller from writer-director J.J. Abrams and producer Steven Spielberg – explodes onto screens this week. Naturally, the Cinefantastique Round Table Podcast – the podcast of horror, fantasy, and science fiction films – is here to tell you whether or not to get your hopes up; CFQ regulard [...]
SUPERMAN RETURNS' Clark Kent & Jimmy Olsen find themselves in a different and darker comic book world. — Plus POSTER
On Saturday, February 26 at 2:30pm, at the Samuel Goldwyn Theater (8949 Wilshire Boulevard, Beverly Hills, CA), the Academy of Motion Picture Arts and Sciences presents its fifth annual symposium examining the nominees in the category of makeup and hair styles. This year's event will be moderated by Makeup Artists and Hairstylists Branch Governor [...]
We wrap up our sadly-too-brief coverage of New York Comic with a quick duck into the floor booth of Anchor Bay Entertain- ment. There, after gorging ourselves on copious free buttons and fliers (we're all about the gimmes), we sat down with the company's Kevin Carney and Erin Carter to find out what's in store [...]
Check out photos and the green band trailer from MONSTERS, which opens in theatres on October 29, after its September 24 VOD debut from Magnet releasing.
Jeff Bridges returns to the game grid, Harry Potter faces down some deathly hallows — whatever the hell those are — and Jacques Tati gets animated as CHRONIC RIFT producer/host John Drew and I pick up our discussion of the cinematic goodness that will be greeting us as the year raps up. And if TRON: [...]
Debased franchise yields a startlingly brilliant gem
With all the artificial hype designed to sell PIRANHA 3D as the horror hit that delivered for audiences (despite a sixth place bow that barely topped $10-million), now is a good time to pay homage to the film that truly delivered for fans of cinefantastique: PREDATORS. Thought the film [...]
In anticipation of my assuming the role of movie critic for THE CHRONIC RIFT — the legendary discussion show of all things science fiction, fantasy and horror that's beginning its third year as a podcast — John Drew invited me on to discuss what genre fans should be looking forward to [...]
Check out the trailer for writer-director Gareth Edwards' MONSTERS, which arrives on VOD from Magnet releasing, with a platform theatrical release to follow on October 29.
San Diego Comic-Con International 2010 brought all kinds of news for movie fans and geeks the world over, not the least of which was the unveiling of the concept art for an updated version of Godzilla.