Archive for King Kong
You are browsing the archives of King Kong.
2016 marks the 40th anniversary of the film that changed the entertainment industry as we know it, the film the rewrote the rules on action entertainment, that dazzled audiences with its innovative special effects, that forever lodged in popular culture the notion that exciting adventures awaited audiences a long time ago, in a galaxy far, [...]
Our listeners make their voices heard in this final episode of the Ultra-Lounge (at least in this incarnation): We hear from our listener in Latvia, who gives us some insight into his life; another listener rushes to the defense of the Dino De Laurentiis KING KONG; and an e-mail addressing how DREAM HOUSE's trailer actually [...]
Andy Serkis to reprise the role of Gollum, others in negotiations.
Dino De Laurentiis, Larger than Life movie producer of epics, lover of spectacle.
What's new in horror, fantasy, and science fiction on home video this week? Well, one of the summer's blockbuster theatrical hits, IRON MAN 2, arrives in just about every format one could ask for.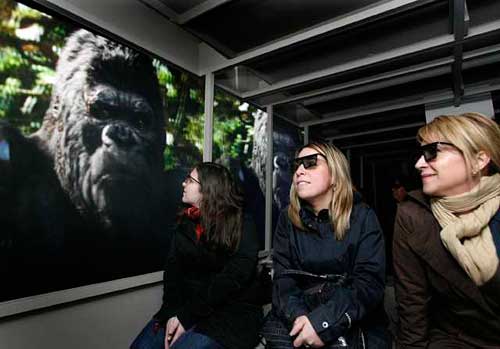 This Tuesday, wearing my other hat – as proprietor of Hollywood Gothique, the website of Fantasy Films, Mystery Movies, Halloween Horror and Sci-Fi Cinema Events in Los Angeles – I attended the press preview of the new "King Kong 360 3-D" attraction, which opens today at Universal Studios Hollywood. For those who don't recall, Universal's [...]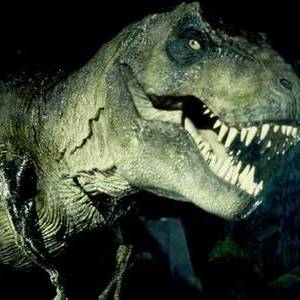 Dinosaurs are among cinema's biggest stars. The very sight of them – when achieved with technical competence and some style – is more than enough to stir our Sense of Wonder. With that in mind, we offer a rundown of some of their most impressive on screen apperances.
Peter Jackson's remake of the 1933 classic is a loving homage that recreates and updates many of the familiar sequences, enhancing them with color widescreen photography and contemporary computer graphics. Unfortunately, the recreation leaves one wondering what, exactly, the point of the film is, other than indulging the director's wish to remake a film he [...]
Monsters and Critics has a nice tribute to the 1933 KING KONG, which turned 75 on March 2:
New York – A gigantic gorilla perched atop the Empire State Buildingin New York City tenderly says farewell to the small, blonde woman he holds in his hand. It's a scene that made motion picture history, and it [...]
King Kong's original squeeze is to be the subject of a documentary, currently being completed by Rick McKay (BROADWAY: THE GOLDEN AGE), titled, FAY WRAY: A LIFE. Fay Wray played Ann Darrow in the original 1933 production, screaming her way to fame as the beautiful blond whose beauty enchants the otherwise brutal ape. The film [...]