Archive for IRON MAN 2
You are browsing the archives of IRON MAN 2.
What's new in horror, fantasy, and science fiction on home video this week? Well, one of the summer's blockbuster theatrical hits, IRON MAN 2, arrives in just about every format one could ask for.
It's a special Labor Day edition of the Cinefantastique Horror, Fantasy & Science Fiction podcast. Eschewing the usual round-up of news and reviews, Dan Persons, Lawrence French, and Steve Biodrowski provide their assessment on the best and worst that this summer had to offer. What tops the list: SPLICE, INCEPTION, PREDATORS, or IRON MAN 2? [...]
Comedy has always been contrapuntal to chillers in John Debney's career. The composer began in the early 1980s scoring Disney television and cartoon shows like SCOOBY-DOO and features such as JETSONS: THE MOVIE.  These lighthearted scores were offset against Debney's darker side, which revealed itself in such venues as the relentless horror music of [...]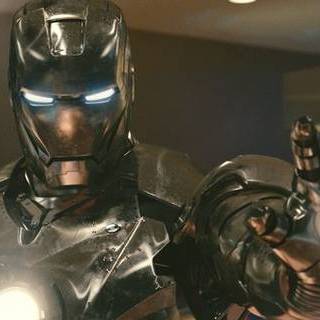 This time out, Dan Persons, Lawrence French, and Steve Biodrowski take a can opener to IRON MAN 2, the successful sequel to the 2008 blockbuster, starring Robert Downey Jr as Tony Stark. Also on the agenda: FURRY VENGEANCE, George A. Romero's SURVIVAL OF THE DEAD.
A worthy if not spectacular successor, IRON MAN 2 recaptures all the wit and exhuberance of the original
Before 2008, who really cared about Iron Man, one of Marvel's minor characters – perhaps best known for the Black Sabbath song heard so prominently in the film's trailer. Who knew who director Jon Favreau was? Even Robert Downey [...]
Once again the horror genre proves itself to be critic-proof as Samuel Bayer's remake of A NIGHTMARE ON ELM STREET is sitting atop the weekend box office with a respectable $32.2 million. The film currently holds a 'rotten' 15% rating at Rotten Tomatoes but that didn't stop it from storming the box office and [...]