Archive for haunted houses
You are browsing the archives of haunted houses.
In the hot summer of 1960, one of the few places that had air conditioning in the small town where I lived was the local movie theater. That summer we went to the movies a lot. I can't remember if it was during THE BELLBOY or THE ALAMO, but there was a preview for William [...]
Variety reports that Wal Disney Pictures is planning to reboot its stillborn THE HAUNTED MANSION franchise with a new 3-D film, to be developed and directed by Guillermo Del Toro. Disney and Del Toro announced the venture at Comic Con, emphasizing that this version of THE HAUNTED MANSION would be a genuinely scary haunted house movie, not a spoof.
The embargo on the SHUTTER ISLAND press conference has lifted, so I'm putting it out for your entertainment and enrichment. However, I believe the embargo on criticism is still in place, so I can't really set this up in the way that I'd like. You're just going to have to wait for the BRAND NEW [...]
RETURN TO HOUSE ON HAUNTED HILL is a disappointing sequel to the surprisingly enjoyable 1999 remake of the 1958 William Castle production, starring Vincent Price. It's hard to imagine what Castle and Price would have thought of this sequel (no, it's pretty easy, actually; they would have hated it), but if you've ever wondered what RAIDERS [...]
DOOD EIND (a film from Amsterdam whose title translates into English as DEAD END) is about a group of friends out for an excursion in the forests of Scotland, where they run afoul of a pair of wild dogs and seek shelter in a nearby mansion. It turns out that the dogs were actually driving [...]
Hollywood Reporter informs us that the surprise success of THE HAUNTING IN CONNECTICUT has engendered a sequel, to be titled THE HAUNTING IN GEORGIA. Rather like SUPPORT YOUR LOCAL GUNSLINGER (the follow-up to SUPPORT YOUR LOCAL SHERIFF), this is less a sequel than a remake, reprising a similar situation but with a new cast of [...]
Filmed in 1921, this is a disappointing effort from F. W. Murnau, the director most famous for  helming NOSFERATUA a year later.  Like that over-rated adaptation of Bram Stoker's Dracula, THE HAUNTED CASTLE is a slow-moving translation of a book (by Rudolf Stratz) that features some memorably creepy moments but fails to justify its running [...]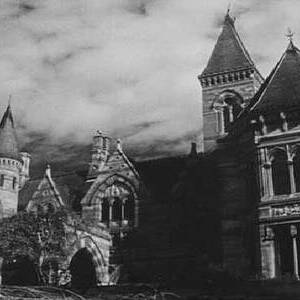 Yes, the housing bubble has burst; home sales are down. The news sounds bad, but there is a silver lining: namely, it's a buyer's market! With the world's latest haunted house movie,  THE HAUNTING IN CONNECTICUT, opening today, what better time for interested shoppers to investigate the possibility of purchasing their very own haunted house? With [...]
I believe in not showing too much. I believe in keeping you on your toes, wondering what you're going to see next. That is what the power of the screen is all about. It is not what you see, but what you think you see. Suggest, suggest, suggest! Don't just show, show, show. There is [...]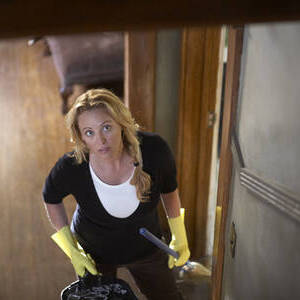 In Mad about Madsen, the Philadelphia Daily offers up a brief interview with actress Virginia Madness, whose upcoming film THE HAUTNING IN CONNECTICUT, opens on March 27. Although reporter Howard Bessler focuses too much time on how a middle-aged woman can look young enough to maintain a career in Hollywood, he does manage to include [...]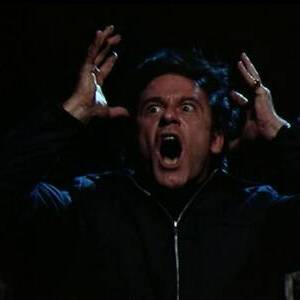 When Richard Matheson's novel Hell House came out in 1971, its fusion of traditional haunted house elements with explicit sex and violence was quite shocking, as most horror novels prior to William Peter Blatty's The Exorcist avoided graphic material in favor of suggesting the shudders. While not up to the high standard of Shirley Jackson's The Haunting [...]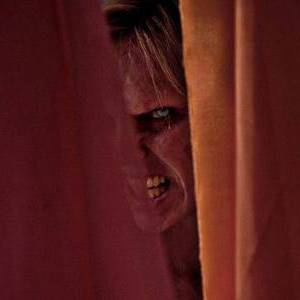 The Denmark-lensed Room 205is one of the more interesting entries in the initial wave of low budget, independent horror films from Ghost House Underground, a direct-to-video arm of Sam Raimi and Bob Tapert's Ghost House Pictures. While the parent company has been enjoying a string of solid office hits thanks to J-horror remakes (The Grudge) [...]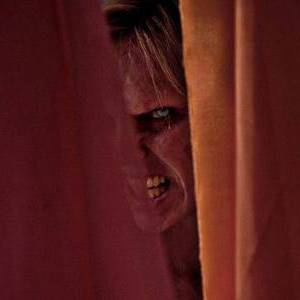 A while back I mentioned that I was providing an audio commentary for the U.S. DVD release of ROOM 2O5, the Danish horror film I enjoyed at Screamfest 2007. Well, the disc is out, but of course I haven't reviewed it because my objectivity is seriously compromised. While contemplating other writers to whom the job [...]