Browse:
Home
/
HALLOWEEN II
By Randall Larson on August 28, 2009
In his last few scores, composer Tyler Bates has watched the WATCHMEN and observed THE DAY THE EARTH STOOD STILL, spent a DAY OF THE DEAD and survived DOOMSDAY, but as potent – and as diverse – as those scores were, it's been his work for Rob Zombie that continue to be his edgiest, evincing [...]
Posted in Interviews, Soundtracks & Music, The Score | Tagged 2009, Halloween Horror, HALLOWEEN II, Rob Zombie, Slasher Movies, Tyler Bates | Leave a response
By Steve Biodrowski on May 28, 2009
Like it or not, the Shape is back once again. Hopefully, this one will be a little more imaginative and a little less blunt and crude than its predecessor. Oh wait, who am I kidding? Director: Rob Zombie. Stars: Scout Taylor-Compton, Tyler Mane, Malcolm McDowell. Studio: Dimension Films.
Posted in Movies | Tagged 2009, HALLOWEEN, Halloween Horror, HALLOWEEN II, Rob Zombie | Leave a response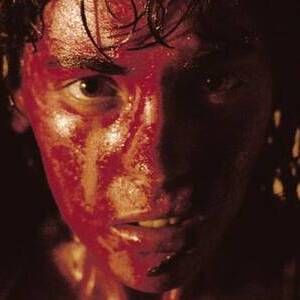 By Steve Biodrowski on November 17, 2008
Over at Arrow in the Head, Jared Pacheco writes this odd lament over the news (via Bloody-Disgusting.com) that Julien Maury and Alexandre Bustillo, the directing duo behind INSIDE, will not be helming the sequel to Rob Zombie's HALLOWEEN. What's odd about this is that Pacheco has never even seen INSIDE; his excitement over the directorial casting [...]
Posted in Movies, Sense of Wonder | Tagged HALLOWEEN, Halloween Horror, HALLOWEEN II | Leave a response