Archive for CURSE OF FRANKENSTEIN
You are browsing the archives of CURSE OF FRANKENSTEIN.
A sad installment of the Cinefantastique Black Hole Ultra-Lounge Podcast, as Dan Persons, Lawrence French, and Steve Biodrowski note the passing of Philip Seymour Hoffman (THE HUNGER GAMES: CATCHING FIRE), Maximillian Schell (THE BLACK HOLE), and Gordon Hessler (SCREAM AND SCREAM AGAIN). Also, Dan Persons weighs in on his first exposure to THE CURSE OF [...]
Jimmy Sangster, one of the major creative shapers of Hammer Studios' horror output and the 1950's-60's British horror boom, passed away August 19th.
Ultra-Lounge Podcast, that is. Join Cinefantastique correspondents Dan Persons, Lawrence French and Steve Biodrowski as they embark on the debut episode of this new podcast, spun off from the Cinefantastique Round Table Podcast. This week's prime topic is the Most Epic Failures in the History of Horror, Fantasy, and Science Fiction Films. We're not talking about box office failure; we mean the best laid plans of mice and men that go horribly awry on screen. Was stopping the train really such a good idea in TOMBS OF THE BLIND DEAD (ask the passengers – if you can find any alive!)? Was opening the Ark of the Covenant really such a good idea in RAIDERS OF THE LOST ARK (ask the Nazis!)? And was creating an artificial being really such a good idea in THE CURSE OF FRANKENSTEIN and its sequels (ask the Baron!).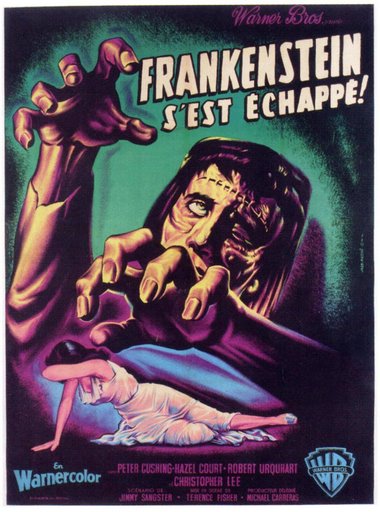 This is the mad scientist's experiment that resurrected the Gothic tradition in cinema and created the second great wave of monsters movies. (In the 1930s and '40s, Universal had given us black-and-white horrors like DRACULA and FRANKENSTEIN.) The first of many reinventions of classic movie monsters by Britain`s Hammer Films, CURSE OF FRANKENSTEIN established new [...]