Archive for 2009
You are browsing the archives of 2009.
As you all know, AVATAR is back on the big screen, showing exclusively in Digital 3-D and IMAX 3-D engagements. As you also know, this release is billed as the "Special Edition," because writer-director James Cameron has restored nearly nine minutes of footage, expanding the already lengthy film's running time to nearly 170 minutes (the maximum [...]
EYEBORGS may seem to have "ScFy Channel" written all over it, but it turns out to be a well-acted film with an intelligent story and a topical message.
Is it a worthy follow up to the original? I won't leave you in suspense; [REC] 2 is scarier, darker, and overall better than the first one. That's right people, as amazing as the first one is, [REC] 2 is better in every way.
The latest surreal confectionary from supreme stylist Jean-Pierre Jeunet is occasionally poignant but not as wonderfully whimsical as intended.
French filmmaker Jean-Pierre Jeunet's collaborations with Marc Caro – DELICATESSEN (1991) and CITY OF LOST CHILDREN (1995) – established him as a purveyor of visually arresting cinefantastique that was occasionally deficient in drama. Since going solo [...]
Marked by unpleasant violence and quesitonable humor, Argento's latest thriller sees the director following his own dark muse, regardless of whether the audience tags along.
Dario Argento's films have always divided critical and audience opinions. To his supporters, he's one of the cinema's supreme visual stylists, his work further marked by a constant willingness to [...]
A Film Noir SF Parable
Took the screener DVD of YESTERDAY WAS A LIE for a spin last night—and a dizzying ride it was, indeed. The black and white film from writer-editor-director James Kerwin takes the form of a film noir detective story, but it's really more like an extended discussion of ideas of time, causality, [...]
This episodic horror-comedy, which appeared in a handful of art house engagements last year before arriving on home video this March, doesn't quite hold together for its entire length, but its amiable approach will win you over with its good intentions, which include nostalgic nods to horror classics of yesteryear: atmospheric bits that echo Universal Pictures [...]
If ever there was a film that seemed designed with MYSTER SCIENCE THEATER 3000 in mind, MEGA SHARK VERSUS GIANT OCTOPUS is it.
Often it is all too easy to be swept up in the excitement of the moment, giddy with glee over a new discover – only to find, after sober reflection, that the initial rush of joy was a bit over-stated. The passage of time has a way of lending perspective missing from the initial encounter, [...]
True to its title, FANTASTIC MR. FOX is an absolute astonishment of a picture, seamlessly merging the literary sensibilities of author Roald Dahl with the droll, urbanite wit of Wes Anderson.  Ironically, it was the participation of Anderson that initially worried us; the director's recent films have been polarizing, to say the least, and we [...]
One of Disney's most engaging animated features in recent memory.
The 1990s were a pretty damn good time for Disney animated films; even though the film that really kicked off their 2nd golden age, THE LITTLE MERMAID, arrived in 1989, nearly all their animated films released subsequently (a list that includes THE LION KING, BEAUTY AND [...]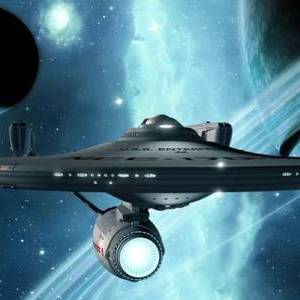 What were the best horror, fantasy, and science fiction films of 2009? Well, we're here to tell you, with this year's nominations Cinefantastique's second annual Wonder Awards. In a year when the Academy of Motion Picture Arts and Science broke with tradition by nomination two science fiction films (AVATAR and DISTRICT 9) in multiple categories (including Best [...]
Dougherty's smartly crafted filmic paen to All Hollow's Eve traditions (while adding a knowing nudge here and there at the holiday's entrenched commercialism and adult-party posteuring) is one inspired little "boo!" of autumn night angst.