Archive for 2008
You are browsing the archives of 2008.
Does Bill Maher know about this? On hiatus from his high-pressure job, loving husband and father Mikael (Ulrich Thomsen) is finding it hard to adjust to 24-hour idleness. With nothing better to do, he volunteers as a test subject for an experimental tranquilizer, and is startled by the peace and clarity the drug invokes. When [...]
PASSENGERS is a not-quite direct-to-video title that should have had more than enough star power to warrant a wider theatrical release: Oscar-nominee Anne Hathaway and Oscar-winner Dianne Wiest. The film may not be a conventional blockbuster, but it has an intriguing premise that is reasonably well executed; though not a complete success, it certainly delivers enough to have appealed to fans of more subtle, suggestive scares.
Audience indifference quickly exorcised THE SPIRIT from theatres last year, but now it rises from the grave on home video, including a Two-Disc Special Edition DVD. It is not hard to see why the film bombed at the box office: the one thing it has going for it is the digitized neo-noir stylings that render a high-tech [...]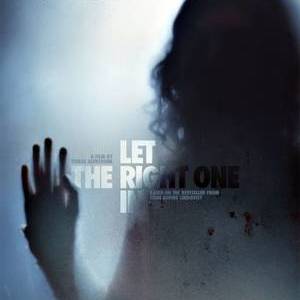 Being a movie-lover – especially a horror movie-lover - is a bit like being a junkie: you're always looking for your next fix, and as time goes by, the high diminishes. You just don't get the same old thrill from the new stuff, and you blame the dealer for palming off some bad shit on you, [...]
When I saw this film in an upstate New York movie theatre – near Schenectady, in fact - there was a small audience, seven or eight people total. But two women sitting across the aisle from me insisted on talking through it, particularly during sex scenes (of which there are several). My quiet "sshing" had no [...]
Once the decision to review modern horror films is made, the critic must make an uneasy peace with certain issues of quality. We understand perfectly well that lower budget productions can't be held to the same standard as their slick studio cousins (though judging from recent efforts like Prom Night and Mirrors, that might not [...]
I would like to tell you that REPO! THE GENETIC OPERA a such thoroughly fascinating misfire – such an epic train-wreck of bloodshed and carnage – that you simply cannot look away; unfortunately, I did look away: I got bored after about twenty minutes and turned off the DVD, forcing myself to return and finish [...]
Based on a story from the revered Books of Blood series by Clive Barker – actually the first story from the first volume – Midnight Meat Train was supposed to have been given a much more 'red carpet' theatrical release than it wound up with. A regime change at Lionsgate knocked MMT out of a [...]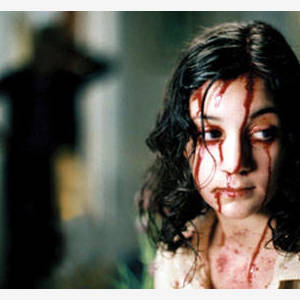 The votes are counted. At times it was a knock-down, drag-out fight to the finish – resulting in several ties – but now we have announced the results for Cinefantstique Online's first ever Wonder Awards. The winners include a satisfying mix of worthy titles; each nominee for Best Picture prevailed in at least one category. [...]
Japan has taken over the Hong Kong franchise from Stephen Chow in this stylized off-shoot of SHAOLIN SOCCER, and like that film it's a fun mix of comedy, kung fu action, wire-fu fantasy, intrigue, and yakuza.
Kou Shibasaki plays a small town Japanese girl sent to Hong Kong's famous Shaolin Temple to train in kung fu [...]

There is a foreboding, even hellish, and opaque side to human nature that is no more explainable than the ludicrousness behind the 2008 remake of genre classic THE DAY THE EARTH STOOD STILL. (Sorry, I'm still flabbergasted over that utter mess.) And writer-director Bryan Bertino doesn't even try to offer answers in his feature debut, [...]

Director John Erick Dowdle's Quarantine is such a faithful recreation of its source material – the acclaimed Spanish shocker [REC] (2007), which documented the outbreak of a virulent disease in a sealed-off apartment complex - that those who have already seen the original won't see much new in this Americanized counterpart. But while Quarantine doesn't surpass [...]
Looking for an alternative to the Academy Awards? The Academy of Motion Picture Arts and Science, who reveal their annual Oscar nominations this morning, are notorious for overlooking fantasy films, horror movies, and science fiction cinema. Therefore, Cinefantastique Online has decided to presents its nominations for the first annual Wonder Awards. The name, of course, is taken [...]