Archive for 2008
You are browsing the archives of 2008.
James Watkins' EDEN LAKE won Empire's Best Horror Award 2009, and was also nominated for their Best British Film Award. The film has some fine, young, British actors performing brilliantly as the threatening teenagers, most notably Jack O'Connell [ring leader Brett], Finn Atkins [Paige] and Thomas Turgoose [whom the London Critics' Circle awarded their Young [...]
When it comes to horror, fantasy, and science fiction title, this week's big home video release is THE HAUNTING IN CONNECTICUT, which was a minor sleeper hit in theatres earlier this year. The film arrives on disc in three variations: a single-disc edition, an unrated special edition, and a Blu-ray disc.
The only other notable new [...]
A look at a lovely pair of import DVDs from Japan
CHANBARA BEAUTY (Onechanbara, Japan, 2008) is geek paradise: two gorgeous babes and a fat dude wander around the countryside killing zombies. One is a gorgeous sharpshooter who never misses. The other is a samurai in Western hat and serape – and little else save for a [...]
Does Bill Maher know about this? On hiatus from his high-pressure job, loving husband and father Mikael (Ulrich Thomsen) is finding it hard to adjust to 24-hour idleness. With nothing better to do, he volunteers as a test subject for an experimental tranquilizer, and is startled by the peace and clarity the drug invokes. When [...]
PASSENGERS is a not-quite direct-to-video title that should have had more than enough star power to warrant a wider theatrical release: Oscar-nominee Anne Hathaway and Oscar-winner Dianne Wiest. The film may not be a conventional blockbuster, but it has an intriguing premise that is reasonably well executed; though not a complete success, it certainly delivers enough to have appealed to fans of more subtle, suggestive scares.
Audience indifference quickly exorcised THE SPIRIT from theatres last year, but now it rises from the grave on home video, including a Two-Disc Special Edition DVD. It is not hard to see why the film bombed at the box office: the one thing it has going for it is the digitized neo-noir stylings that render a high-tech [...]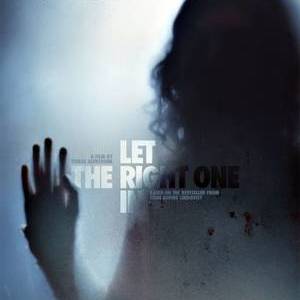 Being a movie-lover – especially a horror movie-lover - is a bit like being a junkie: you're always looking for your next fix, and as time goes by, the high diminishes. You just don't get the same old thrill from the new stuff, and you blame the dealer for palming off some bad shit on you, [...]
When I saw this film in an upstate New York movie theatre – near Schenectady, in fact - there was a small audience, seven or eight people total. But two women sitting across the aisle from me insisted on talking through it, particularly during sex scenes (of which there are several). My quiet "sshing" had no [...]
Once the decision to review modern horror films is made, the critic must make an uneasy peace with certain issues of quality. We understand perfectly well that lower budget productions can't be held to the same standard as their slick studio cousins (though judging from recent efforts like Prom Night and Mirrors, that might not [...]
I would like to tell you that REPO! THE GENETIC OPERA a such thoroughly fascinating misfire – such an epic train-wreck of bloodshed and carnage – that you simply cannot look away; unfortunately, I did look away: I got bored after about twenty minutes and turned off the DVD, forcing myself to return and finish [...]