Archive for 2001: A SPACE ODYSSEY
You are browsing the archives of 2001: A SPACE ODYSSEY.
Melding the spiritual and the graphic, the scientific and the horrific, that's PROMETHEUS' game. Ridley Scott's return to the ALIEN universe, some thirty-three years after he turned genre film upside-down with the original film (but not a prequel; repeat: NOT A PREQUEL (but it is (sort of))), evidences no shortage of ambition — with a [...]
Steve Biodrowski, Lawrence French, and Dan Persons continue the conversation following the record session for DON'T BE AFRAID OF THE DARK. Covered: A discussion of the late Jimmy Sangster's contribution to Hammer Films; Dan's take on TUCKER & DALE VS. EVIL; plus some thoughts on the Bradbury Building, remake fatigue, and Samsung's assertion that the [...]
Much ado about well-known trims from Kubrick's 2001: A SPACE ODYSSEY amounts to nothing.
This week's edition of the Cinefantastique Post-Mortem Podcast delves into the immersive cinematic world of James Cameron's AVATAR: THE SPECIAL EDITION, whose re-release in theatres gives audiences a chance to enjoy what 3-D can be, when it's not slapped on in post-production. Also on the table: the upcoming documentary, 2001: BEYOND THE INFINITE — THE MAKING [...]
FX Master Douglas Trumbull and author/researcher David Larson are making a unique documentary about Stanely Kubrick's 2001: A SPACE ODYSSEY , entitled 2001: BEYOND THE INFINITE.
In "Star Wars and the Modernism of 2001," sculptor John Powers takes a look at the famous outer-space films made by Stanley Kubrick and George Lucas, examining their historical context (the moon landing, Civil rights movement, Femimism, the Vietnam war).
It's an interesting piece, but it goes slightly astray in one way: Powers objects that Kubrick's [...]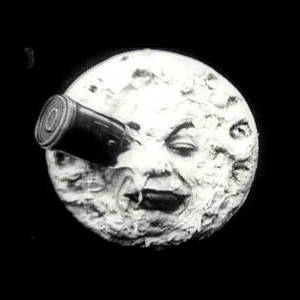 The Moon has long inspired the imagination of humanity. Although the Apollo landing taught every school child that the Moon is uninhabited by aliens, filmmakers continue to find use for the orbiting satellite. Read on for a look at some of the more memorable examples of Moon-based movies…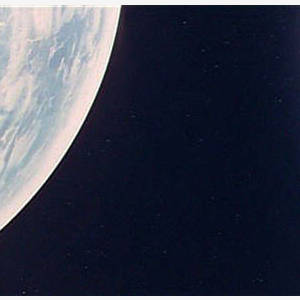 Cahiers du Cinema has published its list of the 100 greatest films, and we finally get one of these rankings that actually makes some kind of sense!
Obviously, all of these lists must be taken with a grain of salt, beginning with the now obligatory number one spot always going to Citizen Kane, although many people [...]
Tonight the ArcLight Cinemas in Hollywood launches their September Cinerama Showcase with screenings of 2001: A SPACE ODYSSEY, Stanley Kubrick's monumental science-fiction epic. The film will at 8:00 and 11:40pm in the Cinerama Dome theatre in the 70mm Cinerama format with six channel sound, as it was screeened there when originally released in 1968. 100 [...]
The Academy of Motion Picture Arts and Sciences presents this 40th anniversary tribute which will take you behind-the-scenes of Stanley Kubrick's monumental science-fiction epic, 2001: A SPACE ODYSSEY.
Tom Hanks and Douglas Trumbull host the event, which will take place at the Samuel L. Goldwyn Theatre (8949 Wilshire Blvd in Beverly Hills). Trumbull is the special [...]