Viewpoints
This category includes general opinion and editorial, essays, and regular columns/blogs dedicated to specific topics.
This weeks CFQ Ultra-Lounge podcast features a talk on Dick Smith getting his honorary Oscar for the groundbreaking work he did as one of the greatest  make-up artists in the history of the cinema.  Cinefantastique Magazine helped paved the way for this award, by devoting a retrospective cover story to Mr. Smith and his (then) [...]
This year marks Pixar Animation Studios 25th Anniversary, although the core group that went on to form Pixar actually dates back before 1986.  Cinefantastique was on the scene to celebrate Pixar's  first major success, TOY STORY  in 1995, along with their early triumphs in computer graphics for effects work.  As CARS 2 is about to [...]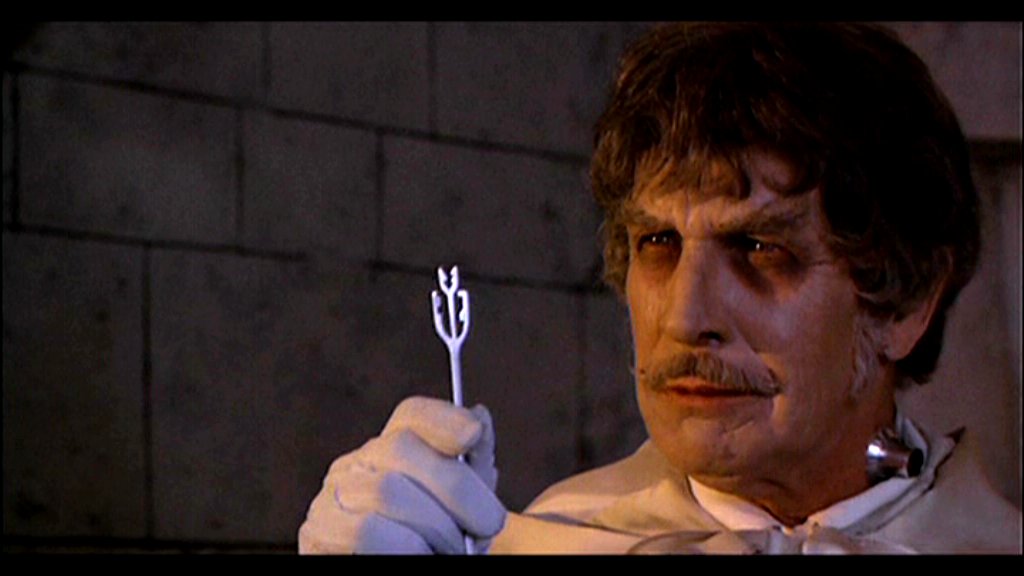 To celebrate the lasting legacy of  Vincent Price in his centennial year, here is a collection of  fond memories and  a few letters  from a selection of his many friends and co-workers.
CHRISTOPHER LEE
HOUSE OF THE LONG SHADOWS was my last film with Vincent.  It was the first time Vincent, Peter Cushing, John [...]
In 1960 when Roger Corman cast Vincent Price in The House of Usher he never had any thoughts about  making a whole series of Poe films, but box-office success quickly changed his mind. As a result, between 1960 and 1965, Corman and Vincent Price went on to make eight films together, which most people [...]
While Universal's planned version of AT THE MOUNTAINS OF MADNESS was being put on hold, I began looking as some of the dates when Lovecraft came up with his classic terror stories.  I was rather startled to see that Lovecraft's work was mostly done in close harmony with the classic era of Hollywood horror in the twenties [...]
In the history of Cinefantastique Magazine,  Sir Cristopher Lee has appeared on our cover three times, surpassed only by Ray Harryhausen.   Interestingly enough, all three of the CFQ covers on Lee (Dracula,  The Man With The Golden Gun and The Wicker Man), were also the movies that were given the most play in the [...]
The Devil and the related phenomenon of demonic possession, have been the source of several horror films for the years. Previous decades offered THE EXORCIST (1973), with its Roman Catholic perspective, and the various films that made up Protestant responses to it in THE OMEN (1976) and its sequels. Moving forward into more recent cinematic [...]
That criminal mastermind of a film programmer, Eddie Muller is presenting 24 films a second…  or rather 24 films in ten days,  for the ninth annual edition of  NOIR CITY taking place at San Francisco's historic movie palace, the Castro Theatre, from  Friday, January 21 through Sunday, January 30.  This year's festival features several Noir [...]
In the latest episode of the THE CINEFANTASTIQUE PODCAST, Steve Biodrowski, Lawrence French, and Dan Persons attempt to build their own consensual reality after a viewing of Disney's return to the gaming grid, TRON: LEGACY. Has visual artistry overrode engaging narrative in this sequel? In a cyber world portrayed as a thriving urban civilization, how [...]
Having survived the rocky shoals of THE CHRONICLES OF NARNIA: THE VOYAGE OF THE DAWN TREADER, Steve Biodrowski, Lawrence French, and Dan Persons decide to kick it freestyle (as the kids all say — the kids do all say that, don't they?) in a wide-ranging, nay, recklessly random episode of THE CINEFANTASTIQUE POST-MORTEM PODCAST. Covered [...]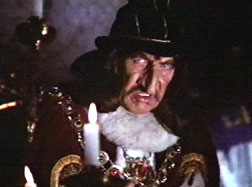 Seventeen years ago on October 25 1993 at the age of 82, Vincent Price met the end of his adventure on Earth. To commemorate his passing, several Facebook groups are having a "Vincent Price Day" including Rick Squire's The Vincent Price Exhibit. As is well-known, Mr. Price was a life-long devotee of all the arts and often defended the motion-picture as a great art form before it was fashionable to do so in the fifties and early sixties. In an homage Price wrote in 1986 for Forrest J. Ackerman, he offers a splendid tribute not only to "4 E" but also to the many fright films that will forever be associated with the name of Vincent Leonard Price. Read it below the fold.

As cinema buffs and Hollywood's elite await the Academy Awards this weekend, Cinefantastique Online has addressed the unfortunate lack of critical appreciation for films of the fantastic through its 2009 Wonder Awards. As in any other subjective human endeavor those of us who voted on the nominations disagreed at times with the selections of others. [...]