Departments
Articles on specific topics of interest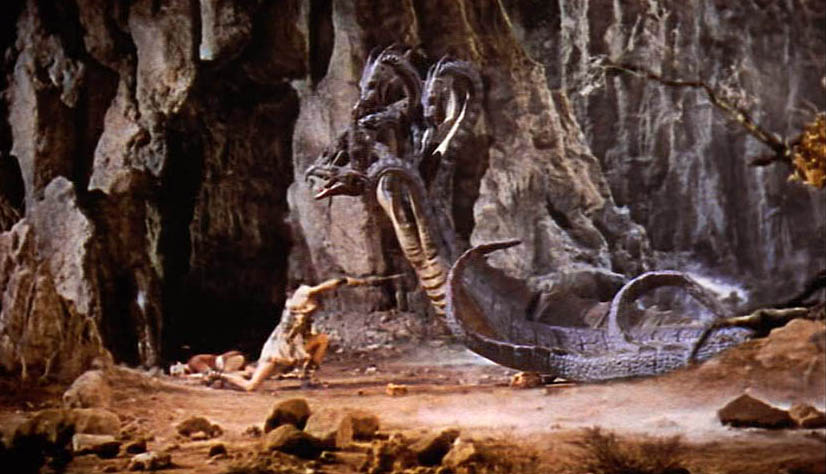 Having spent the better part of the morning posting new articles about Ray Harryhausen, and digging up old ones from the CFQ archive, you would think I had nothing more to say about the revered cine-magician, who passed away today at the age of 92. Yet even after writing an obituary that attempted to asses [...]
This week, the Cinefantastique Laserblast podcast – devoted to horror, fantasy, and science fiction on home video – offers reviews of HEMLOCK GROVE (a new Netflix original series from Eli Roth); KISS OF THE DAMNED (a vampire film from Magnet Releasing, available on VOD before hitting theatres on May 3); ROBOT AND FRANK (on DVD [...]
Note: This is a repost of an article I wrote back in 2001, in response to the scandal that erupted when it was revealed that advertising campaigns from Sony Pictures had included favorable quotes from a critic who did not, in fact, exist. The studio wound up on the receiving end of a class-action lawsuit [...]
Hopefully, the above headline needs no explanation, but in case you have any doubts, we're talking about cinefantastique the genre, not Cinefantastique, the online magazine of horror, fantasy, and science fiction cinema. Although there have been a few exceptions in recent decades (e.g., a Best Picture win for THE LORD OF THE RINGS: RETURN OF [...]
Wow, they really rolled out the red carpet on THE HAUNTING IN CONNECTICUT 2: GHOSTS OF GEORGIA, which supposedly opens in theatres today: the closest location to me is in Ontario. Well – Ontario, California rather than Ontario, Canada, but still. It turns out that the film is simultaneously available for streaming on Amazon. Didn't [...]
In an era that sees brick-and-mortar video rental stores resembling dinosaurs fated to extinction, the increasingly ubiquitous presence of self-serve Red Box locations in front of convenience stores and even inside some grocery stores is a good sign for those of us who do not want to wait for Netflix to ship us that latest [...]
Welcome back to another edition of the Cinefantastique Laserblast Podcast, exploring the highways and byways of Horror, Fantasy, and Science Fiction Films on Home Video – Blu-ray, DVD, Video on Demand, and Instant Streaming. In Volume 4, Episode 4.2, Steve Biodrowski reviews the Blu-ray discs of FRANKENWEENIE and JOHN CARTER; Dan Persons waxes over the [...]
Interested in what new horror, fantasy, and science fiction films are available on home video this week? You have two ways to find out: listen in to this week's podcast, or read on. In fact, why not do both?
In the Cinefantastique Laserblast Podcast 4.2.2, Dan Persons and Steve Biodrowski run down genre titles coming out [...]
James Bond is 50.1 Wow, who thought the old boy would ever make it this long? After all, the "misogynistic dinosaur" should have been irrelevant after the end of the Cold War, right? Apparently not. In fact, James Bond is probably the longest running franchise in the history of cinema: beginning way back in 1962 [...]
I haven't been paying close attention, but if media reports are accurate, the U.S. just averted the Zomney Apocalypse.
Hopefully, Joss Whedon will not be too disappointed, even though Spam has its own key.
While posting "Anatomy of a Horror Film: Night of the Living Dead" yesterday, I was struck by something that has occurred to me several times over the years. In case you have not yet read the article (which was originally published in the printed version of Cinefantasitque magazine – Volume 4, Number 1 – back [...]
It's the return of the Cinefantastique Laserblast Podcast – featuring news and reviews of horror, fantasy & science fiction available on home video. In this installment, CFQ correspondents Dan Persons and Steve Biodrowski look at Tuesday, September 18's current crop of releases, including INDIANA JONES: THE COMPLETE ADVENTURES, CABIN IN THE WOODS, and the complete [...]
Show of hands:
Watching the Olympic gymnastic events on NBC tonight, how many of you could not help thinking of this sequence from FINAL DESTINATION 5?