2009
You are browsing the archive for 2009.
By Craig D. Reid on December 30, 2009
Does Downey hit a "Holmes" run as Sir Arthur Conan Doyle's famous detective? Comparing the original Victorian Holmes with the new DARK KNIGHT-inspired Holmes portrayed by Robert Downey Jr. in the SHERLOCK HOLMES is like contrasting the early Dr. Who portrayals by William Hartnell and Tom Baker (1963-1981) to the subsequent new millennium Dr. Who incarnations embodied by Christopher Eccleston, David Tenant, and now Matt Smith.
Posted in Movies, Reviews | Tagged Fant-Asia, Robert Downey Jr, Sherlock Holmes | 1 Response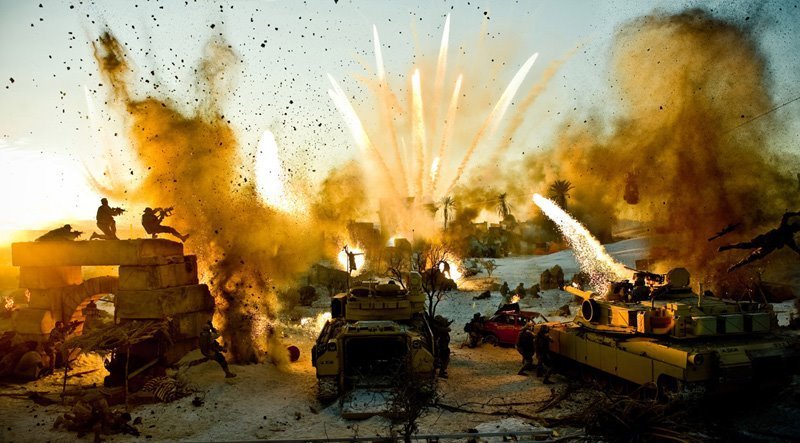 By Steve Biodrowski on December 30, 2009
The genre delivered big bang at the box office, blowing most of the competition off the screen.
It's the end of the year. Time to look back and assess the strengths and weaknesses of the last twelve months worth cinefantastique. Before getting into the artistic side of the equation (a thornier problem that requires some actual [...]
Posted in box office, Sense of Wonder | Tagged 2009 | Leave a response
By Peg Aloi on December 29, 2009
Harrowing trip into a bleak nuclear winter of the future offers a cautionary tale for today.
John Hillcoat's film of Cormac McCarthy's widely-praised novel (adapted for the screen by Joe Penhall) presents what may well be one of the bleakest and most terrifying stories ever told on the big screen. THE ROAD follows the harrowing post-apocalyptic journey [...]
Posted in Movies, Reviews | Tagged 2009, post-apocalyptic, THE ROAD | Leave a response
By Steve Biodrowski on December 29, 2009
Screen Gems releases this Biblical horror film, about a small group of survivors at a truck stop diner, who become humanity's last defense when the realize that the young waitress is pregnant with the Messiah. Paul Bettany and Kevin Durand appear as the angels Michael and Gabriel, with Dennis Quaid, Kate Walsh, Adrianne Palicki, Doug [...]
Posted in Movies, Trailers | Leave a response
By Steve Biodrowski on December 29, 2009
Oscar-winner Denzel Washington goes post-apocalyptic on us, in this action-adventure film from Albert and Allen Hughes (whose last work was the Jack-the-Ripper film, FROM HELL, adapted from Alan Moore's graphic novel). Washington plays one of those archetypal loners out to save the remnants of humanity, this time by protecting a sacred book filled with the [...]
Posted in Movies, Trailers | Tagged 2010, post-apocalyptic, science fiction | Leave a response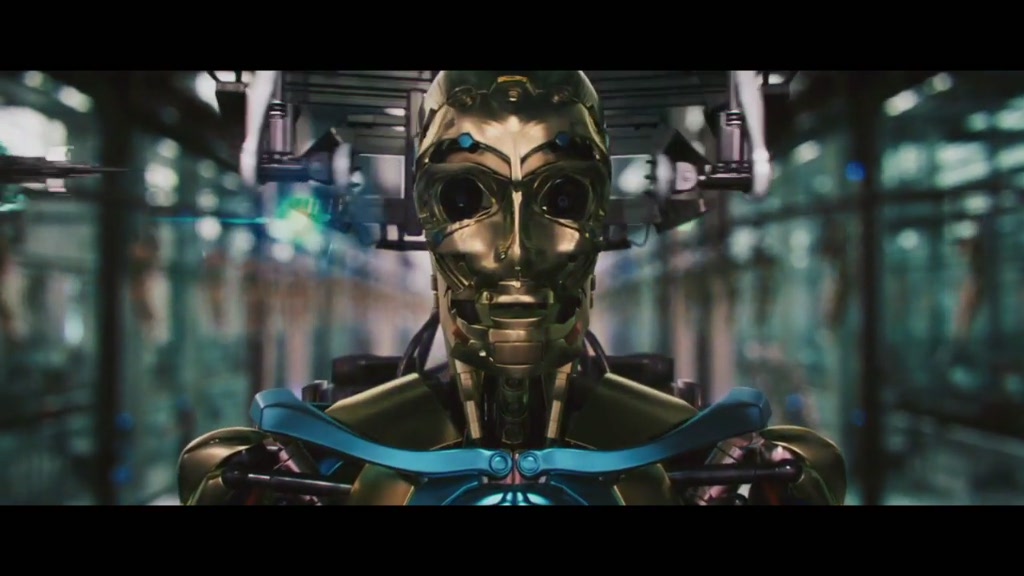 By Steve Biodrowski on December 29, 2009
The year is rapidly drawing to a close, but despite the narrowing gap between theatrical and home video release dates, many of 2009's major horror, fantasy, and science fiction titles will not arrive on DVD and/or Blu-ray until early next year. Here is a rundown of some of the most eagerly anticipated discs that will [...]
Posted in Laserblast | Leave a response
By Steve Biodrowski on December 29, 2009
February 2 offers home video releases with lots of bite – and even some brains. There's the comical zombie apocalypse movie ZOMBIELAND, starring Woody Harrelson, which arrives in three versions: Blu-ray, DVD, and UMD for PSP. If lycanthropes, rather than zombies, are you thing, you will be thrilled by the release of SHE WOLF OF [...]
Posted in Blu-ray, DVD | Leave a response
By Steve Biodrowski on December 29, 2009
The week of January 26 offers something for everyone on Blu-ray and DVD. There's big-budget action packed science fiction in the form of SURROGATES. There's low-budget horror in the form of PONTYPOOL. There cult and camp by the boatload thanks to a bunch of new Riff Trax DVDs, skewering such films as PLANET OF THE [...]
Posted in Blu-ray, DVD | Leave a response
By Steve Biodrowski on December 29, 2009
January 19 sees the release of PANDORUM, the sci-fi horror film starring Dennis Quaid, on Blu-ray and DVD. Also out this week are GAMER, in both formats, and a special edition DVD of THE KINGDOM OF THE SPIDERS, the schlocky horror film starring William Shatner. THE HAUNTING IN CONNECTICUT reappears on disc, and Starz/Anchor Bay [...]
Posted in Blu-ray, DVD, Movies | Leave a response
By Steve Biodrowski on December 29, 2009
January 12 sees the release of the excellent MOON, a modestly budgeted but imaginative science fiction film, on Blu-ray and DVD. Rob Zombie's HALLOWEEN II appears in three different versions: Blu-ray, Unrated DVD, and R-Rated DVD. THE MATRIX shows up on Blu-ray again, and the original version of HOUSE ON SORORITY ROW (inspiration for 2009's [...]
Posted in Blu-ray, DVD | Leave a response