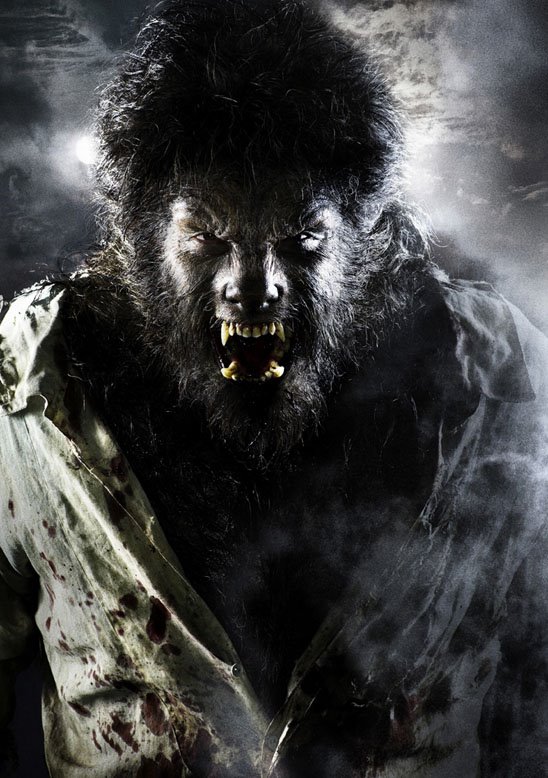 Shock Till You Drop is reporting that preview footage from THE WOLFMAN will screen as part of this year's Halloween Horror Nights at Universal Studios.
Attendees who ride the Terror Tram Tour at Universal Hollywood's Halloween Horror Nights will get a peek at Joe Johnston's redo of The Wolfman, starring Benicio Del Toro, Anthony Hopkins, Emily Blunt and Hugo Weaving.

The footage will play on the tram's television screens towards the end of the ride. Expect to see The Wolfman figure prominently in 2009's Halloween Horror Nights.
Not coincidentally, the film is a remake of one of Universal's classic movie monsters – the 1941 original starred Lon Chaney as Lawrence Talbot, a man bitten by a wolf and cursed with lycanthropy.
And while we're talking about Halloween Horror Nights, here is another tidbit of interest:
You can now vote in this year's short film contest for Halloween Horror Nights. Ten titles are vying for the #1 spot; you can view all of them and you can cast your vote here.
Voting ends on September 22. The winner, who will be named on September 25, will receive free passes to Halloween Horror Nights at Universal Studios.
[serialposts]