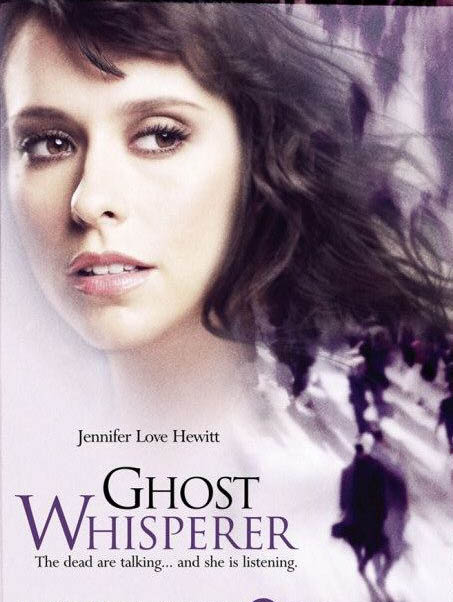 The third season of GHOST WHISPERER launched on Friday night, September 28, with "The Underneath," which picked up from the conclusion of last season's finale "The Gathering," showing series lead Melinda Gordon (Jennifer Love Hewitt) literally having her head examined thanks to a cranial close encounter with a falling object. The new episode suggests that Season Three will be occupied with sorting out the personal implications of Melinda's ability to speak with the dead, who now include her missing father; along the way she will continue to help others whose loved ones need to send a last message before moving on into the light.
The story has Melinda suffering a series of frightening visions, involving spirits rising up from underground to attack her. She initially suspects her father Tom (Martin Donovan) is haunting her, precipitating a visit to her mother Beth (Anne Archer), who is less than helpful. A reluctant Beth, who was never comfortable with her own powers, eventually reveals that decades ago she refused to deliver a message from a ghost who had died in an underground gas explosion; this ghost, not Melinda's father, is responsible for the haunting. It is up to Melinda to set the ghost to rest by delivering the long-delayed message.
The episode has some nice touches, such as the sight of Professor Rick Payne (Jay Mohr) spilling his guts about how much he cares for Melinda – only for the camera to pull back and reveal he is rehearsing a speech that he never in fact delivers. And there is an effective scene wherein Melinda encounters an uncooperative librarian and a friendly ghost – only for the ghost to turn out to be no so friendly, once the lights are out.
The season opener benefits from Hewitt's maturing features. She was always pretty, but she is starting to develop something like character in her face. Don't expect any Emmy Awards soon, but she no longer looks like a model pretending to be an actress. If the rest of the season follows this episode's lead, we will probably see more of Melinda exploring the mystery of what happened to her father while fending off the threatening ghosts warning her to mind her own business.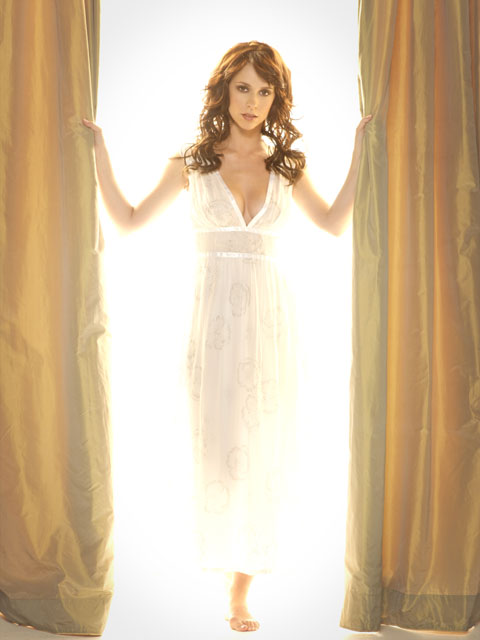 Still, it seems unlikely that GHOST WHISPERER will ever be much more than a SIXTH SENSE knock-off, spiced up with the sex appeal of Hewitt, who models a series of low-cut dresses throughout the episode. As appealing as the sight is, it borders on tongue-in-cheek, especially when Hewitt appears in a flowing nightgown that seems modeled after the artwork on the cover of a paperback Gothic-romance novel. In a way, the series might be more amusing if it simply took the big leap into camp instead of edging toward dark, dramatic territory.
With its hints of unspeakable horrors lurking below (whom the previews show will be returning in later episodes), "The Underneath" seems to be setting up a third-season confrontation with the denizens of Hell. Unfortunately, the horror shtick seen so far is too mild to be genuinely frightening, and the last thing we need is another series about a hot chick battling evil forces in her small home town. If we want that, we can watch DVDs of BUFFY THE VAMPIRE SLAYER.
GHOST WHISPERER: "The Underneath" (Season Three, Episode #1, Friday, September 28). Written and directed by John Gray. Cast: Jennifer Love Hewitt, David Conrad, Camryn Manheim, Jay Mohr, Anne Archer, Martin Donovan, Grace Fulton, Brandon Lim